See it in action
The ultimate lightweight, compact everyday stroller for on-the-go parents. Fun Fact: turn this stroller from a single to a double to match your growing family with an add-on seat.
Add to Babylist Registry >

Free Glass of Wine (ok, not quite)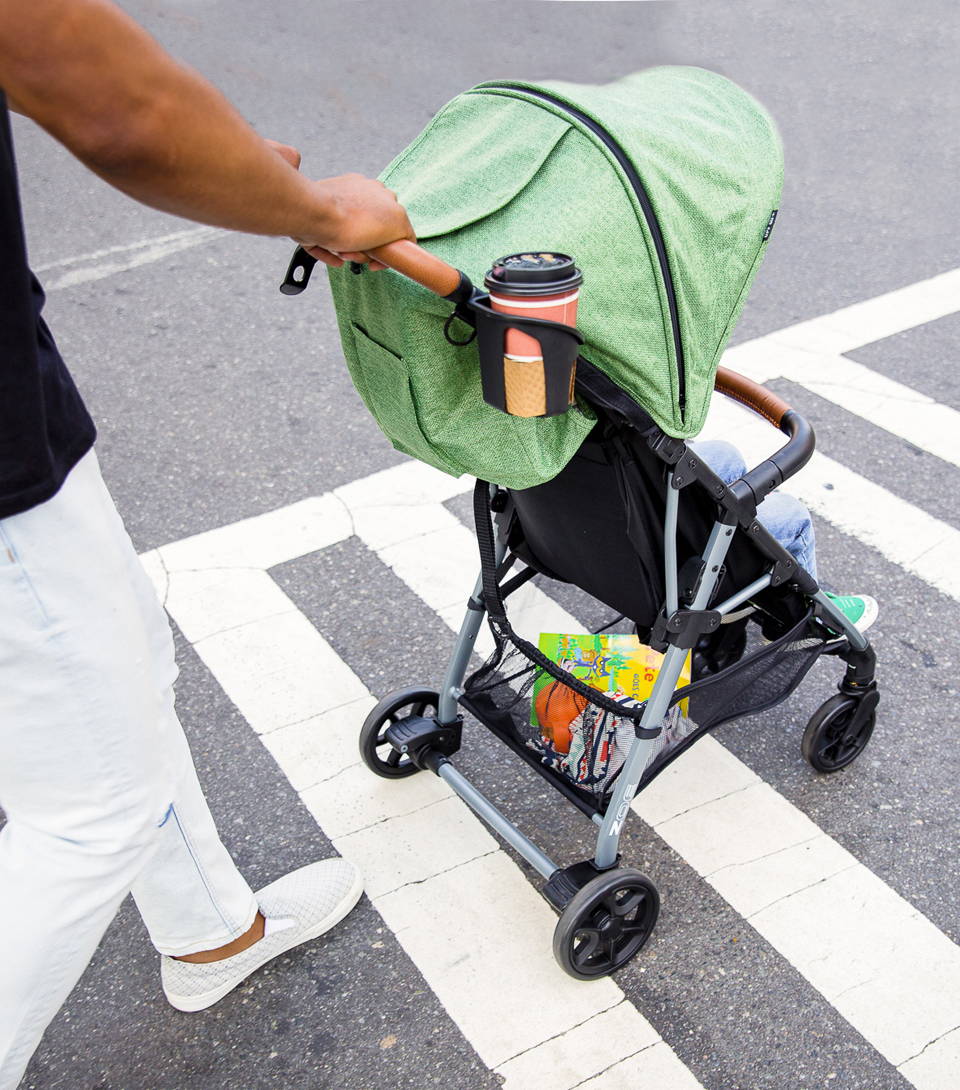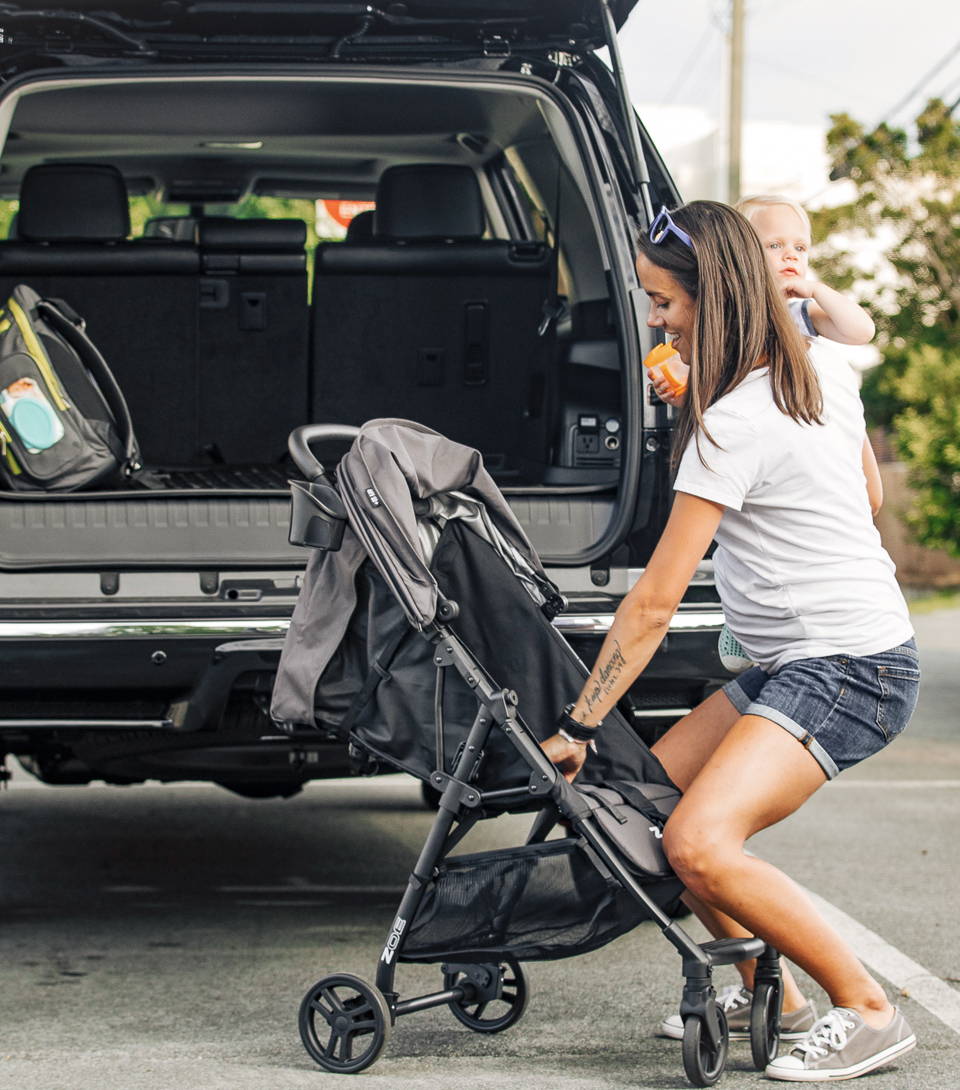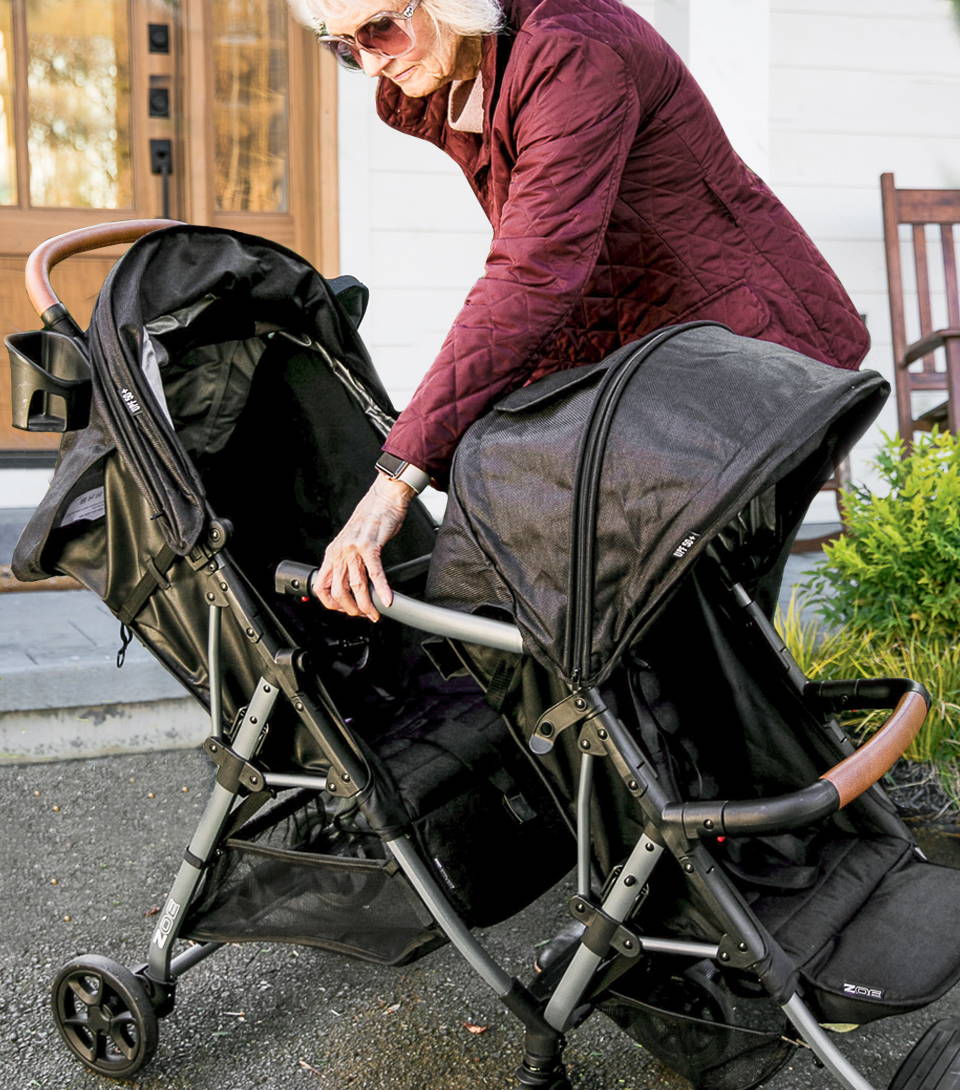 Meet The Tour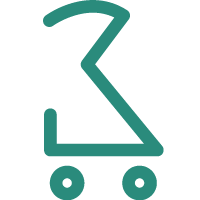 EVERYDAY COMPANION
Made of durable high-grade aluminum yet only 11 pounds so you can take on all of your daily adventures without skipping a beat
PACKS EASILY
Collapses easily and fits nicely in a car trunk and most overhead bins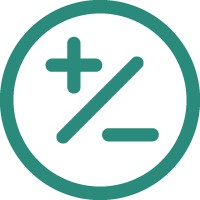 EXPANDABLE
Upgrade this stroller from a single to a tandem in seconds with an add-on seat

This is the best compact stroller on the market! It's super lightweight and so easy to fold/unfold! I also love that there's a ton of accessories you can add on!
Jenni M
The material is high quality, it is lightweight and easy to fold up, the basket underneath is spacious, our son loves the cross bar... I could go on and on. And the fact that it is super cute is a major plus
Heather K.
I love how compact The Tour is but at the same time the features are to die for! It keeps my baby comfy and protected ALWAYS. Definitely a must have for any family on the go. I'm glad we made the switch to ZOE.
Anuhea P.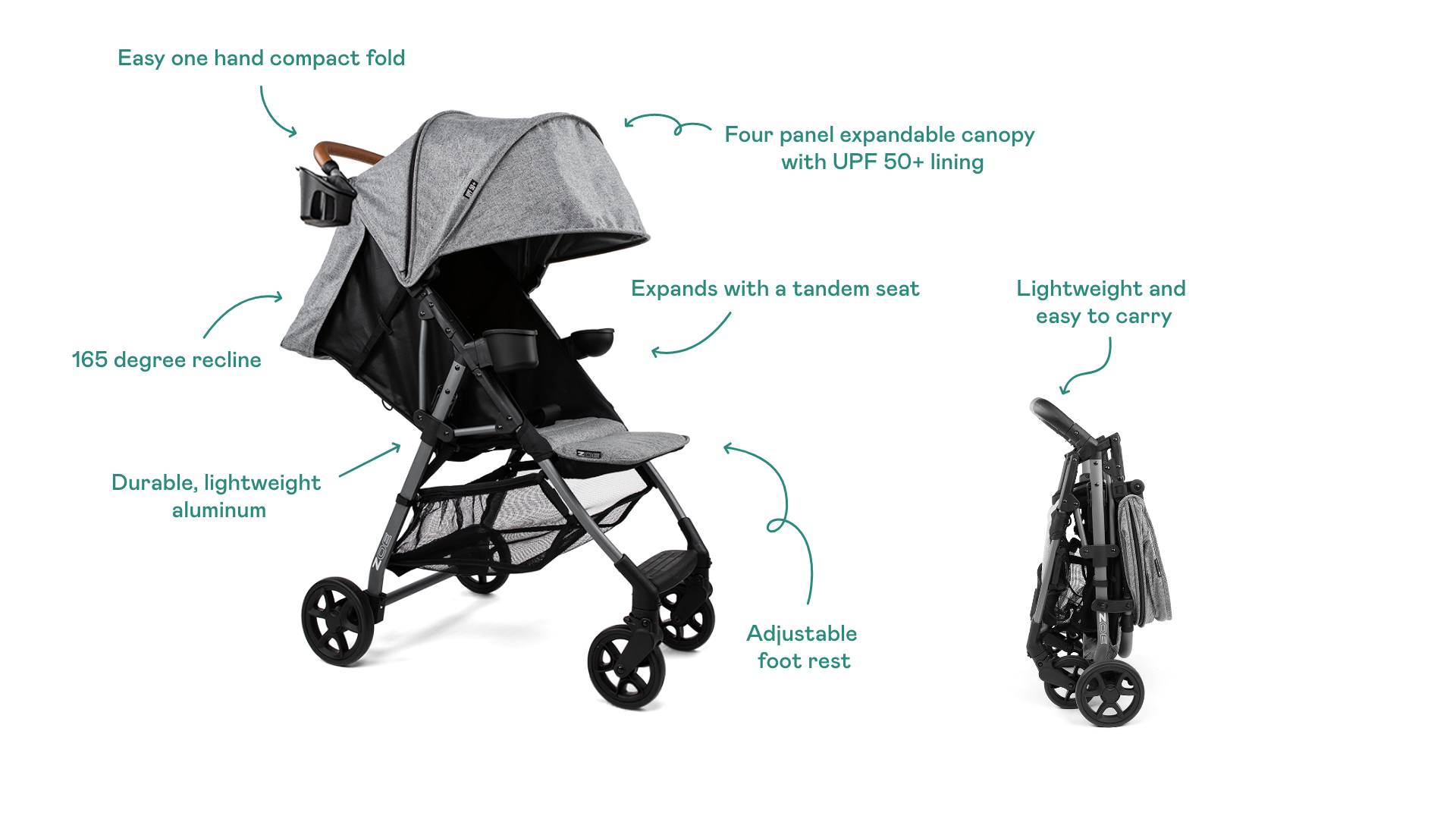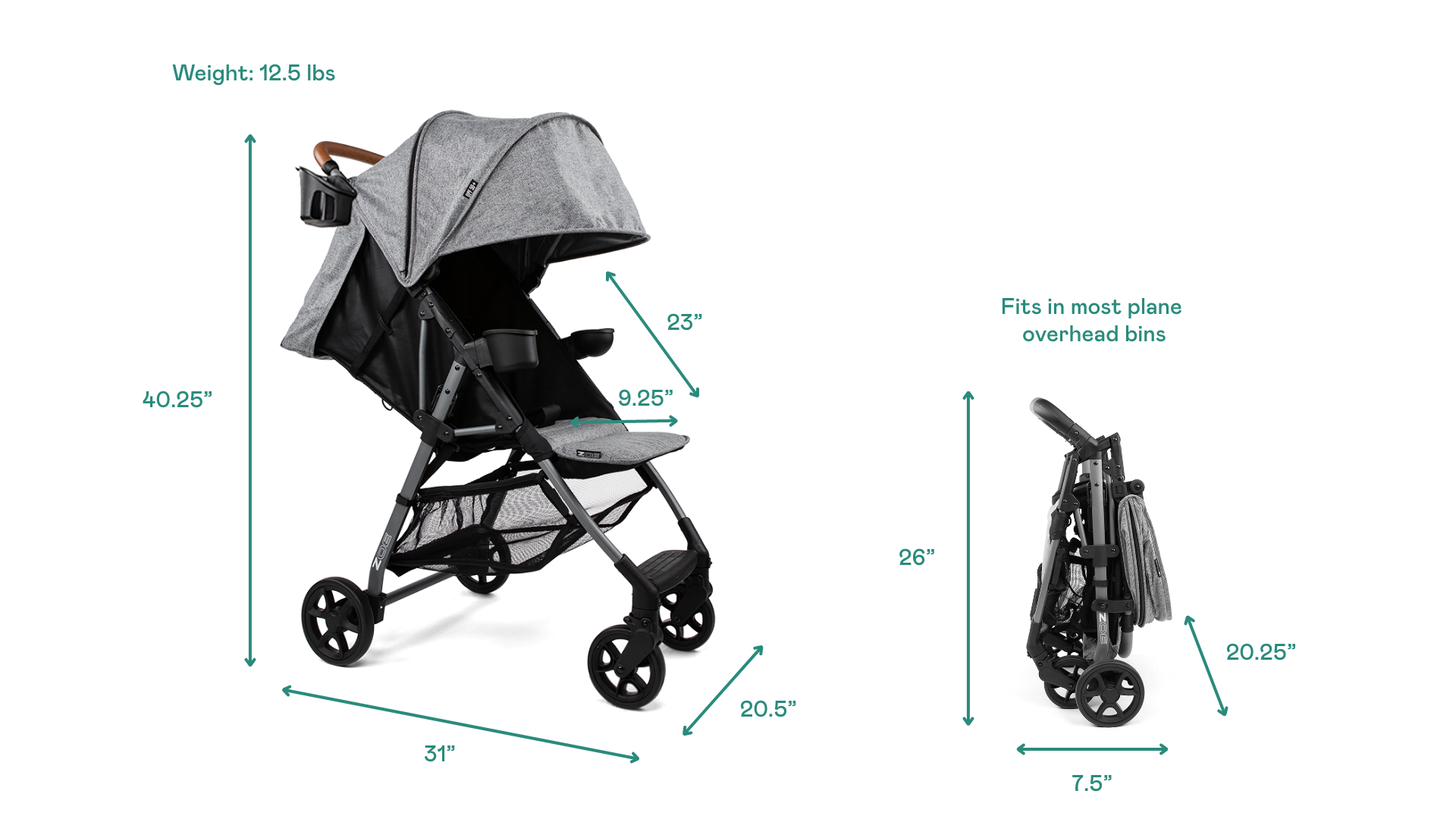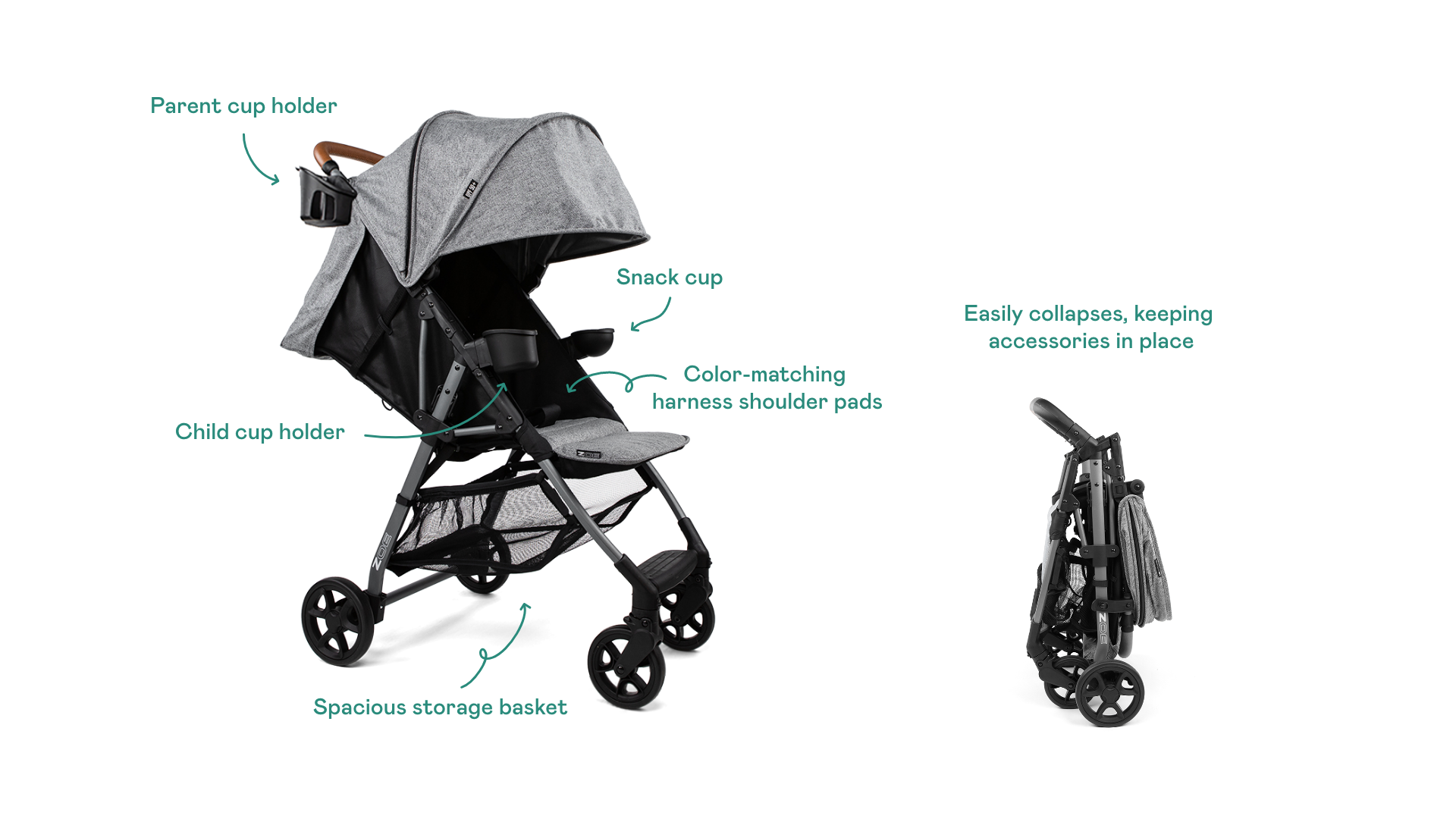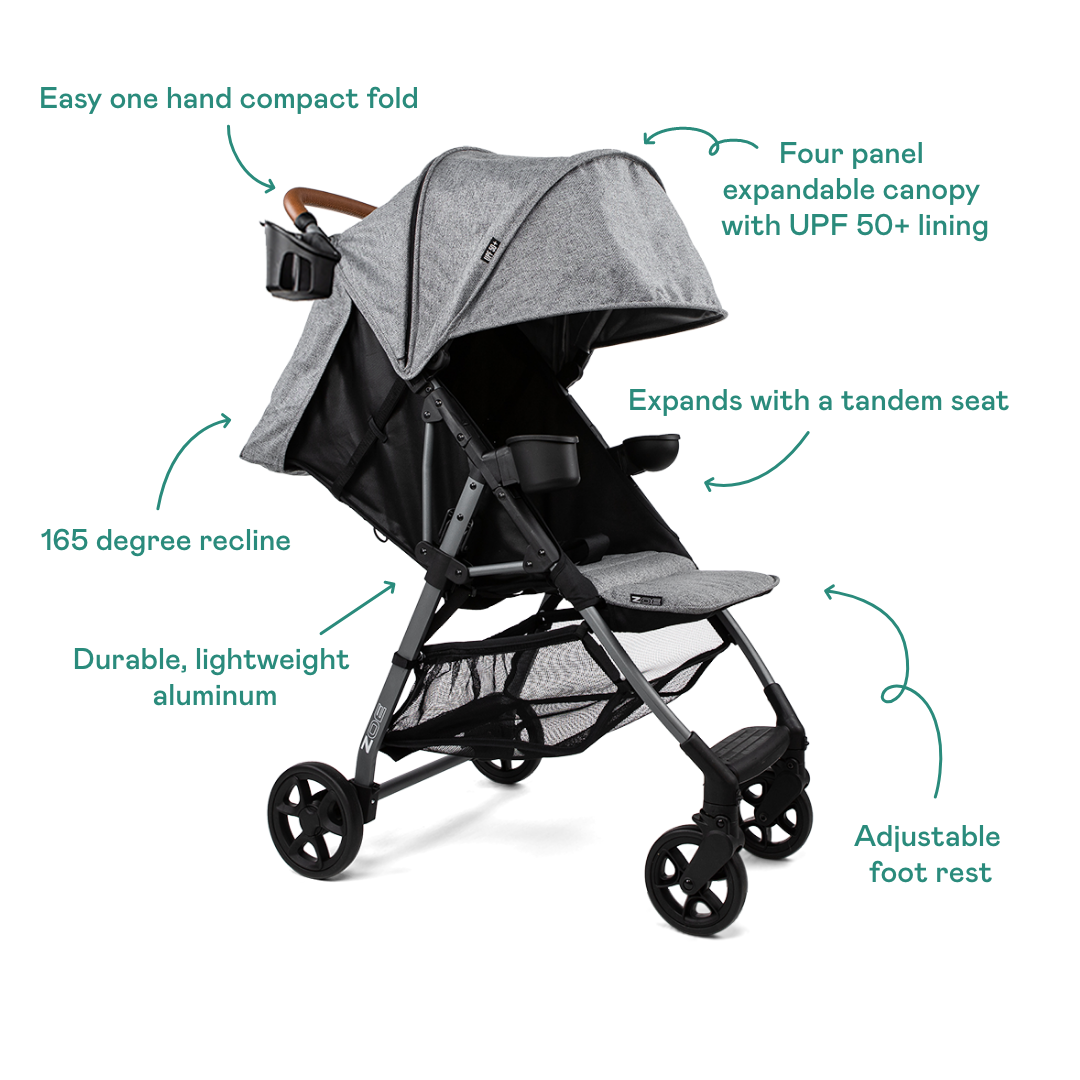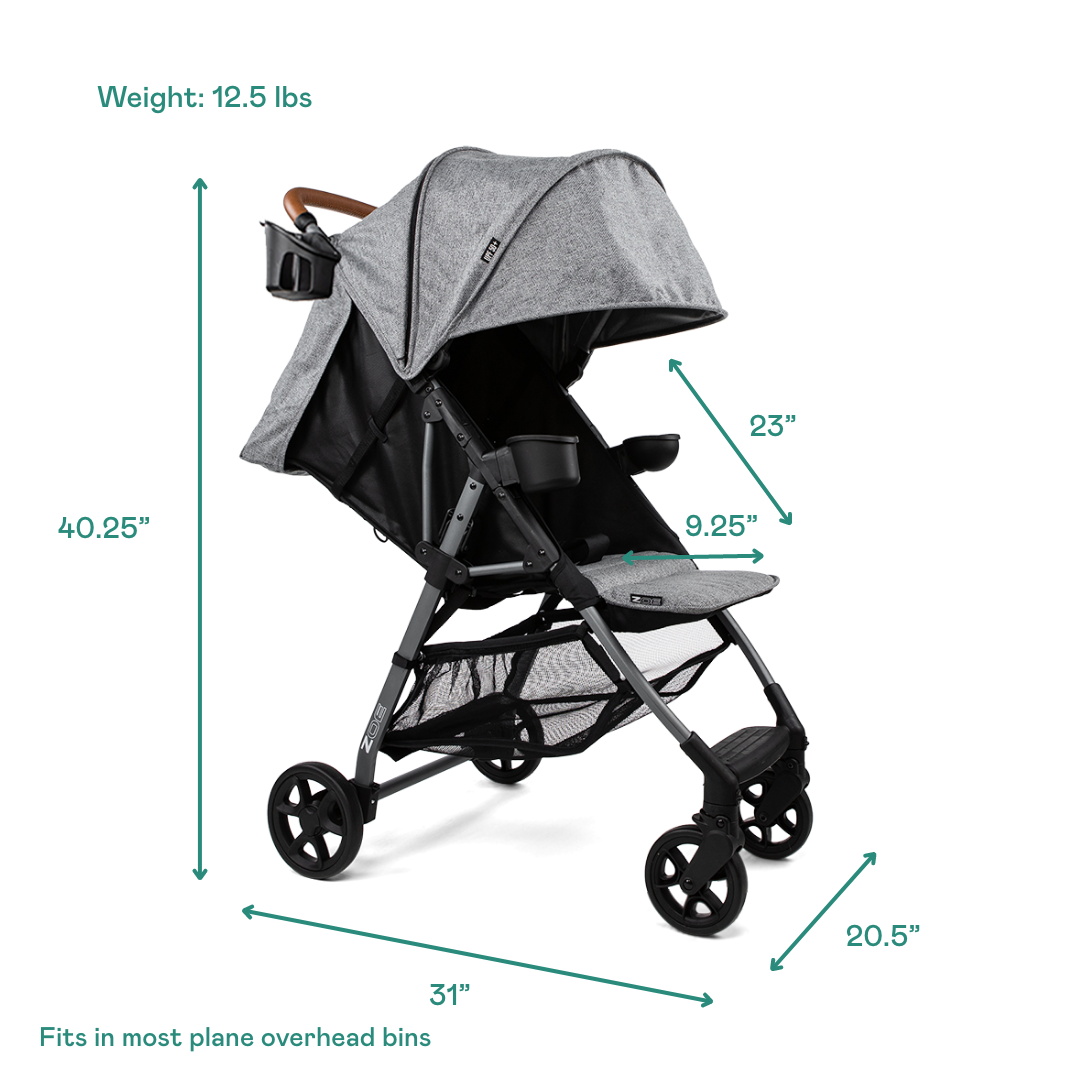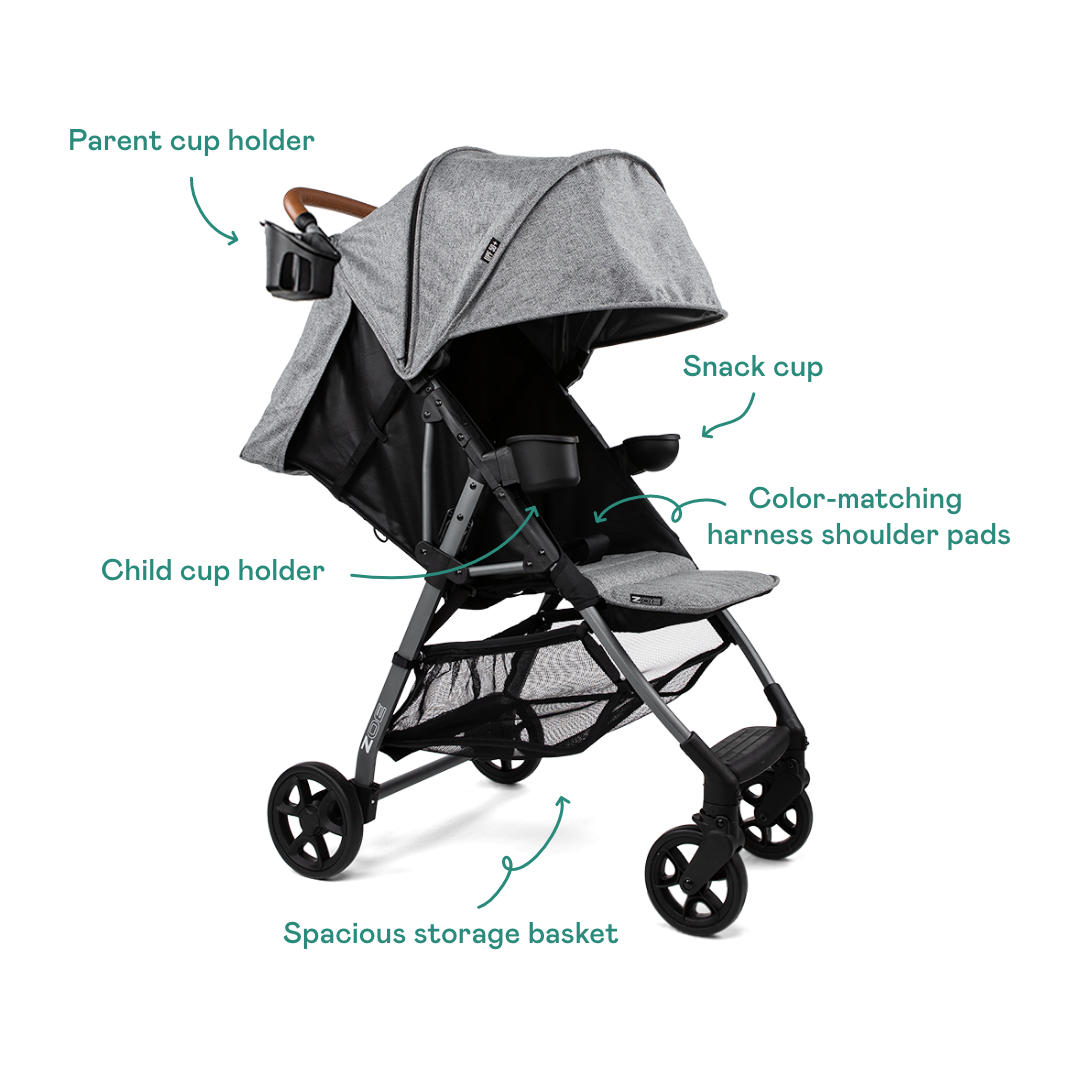 You Might Also Be Interested In
Check out our other options to meet your needs.
Can the Tour fit in an overhead compartment bin?
Yes, perfect for traveling and will fit in MOST airline overhead compartments, but check with your airline carrier first.
Is there a car seat adaptor available for the Tour?
Yep! The Zoe Car Seat Adapter allows you to fit the Chicco KeyFit 30 infant car seat into your Tour+ with a simple click.
Difference between Classic and Luxe?
Our Luxe version is built on the original classic tour frame with upgraded features including, nylon storage basket, ball bearing wheels (extra smooth ride) luxe fabric and leatherette details.
How does this stroller expand and turn into a double stroller?